Victory and first position in the classification. First heartbreaker race for the Ongetta Rivacold Racing team at the Losail International circuit. Nicco got the first position with an amazing last lap. Jules Danilo got. with strenght, the eleventh position, twelve seconds from the top. Nicco, who started from the seventh position, gave his best two laps to the end. At the last corner he went external and, thanks to a great push of his Honda, he crossed the finishing line first, by beating Binder, on KTM, just for 0.007s. Excellent performance of his teammate Jules Danilo. The French rider, starting form the twenty second position on the grid, did a race on the attack, giving always his maximum. A great debut for the Ongetta Rivacold Racing team who got 30 points in total today: no one better than it.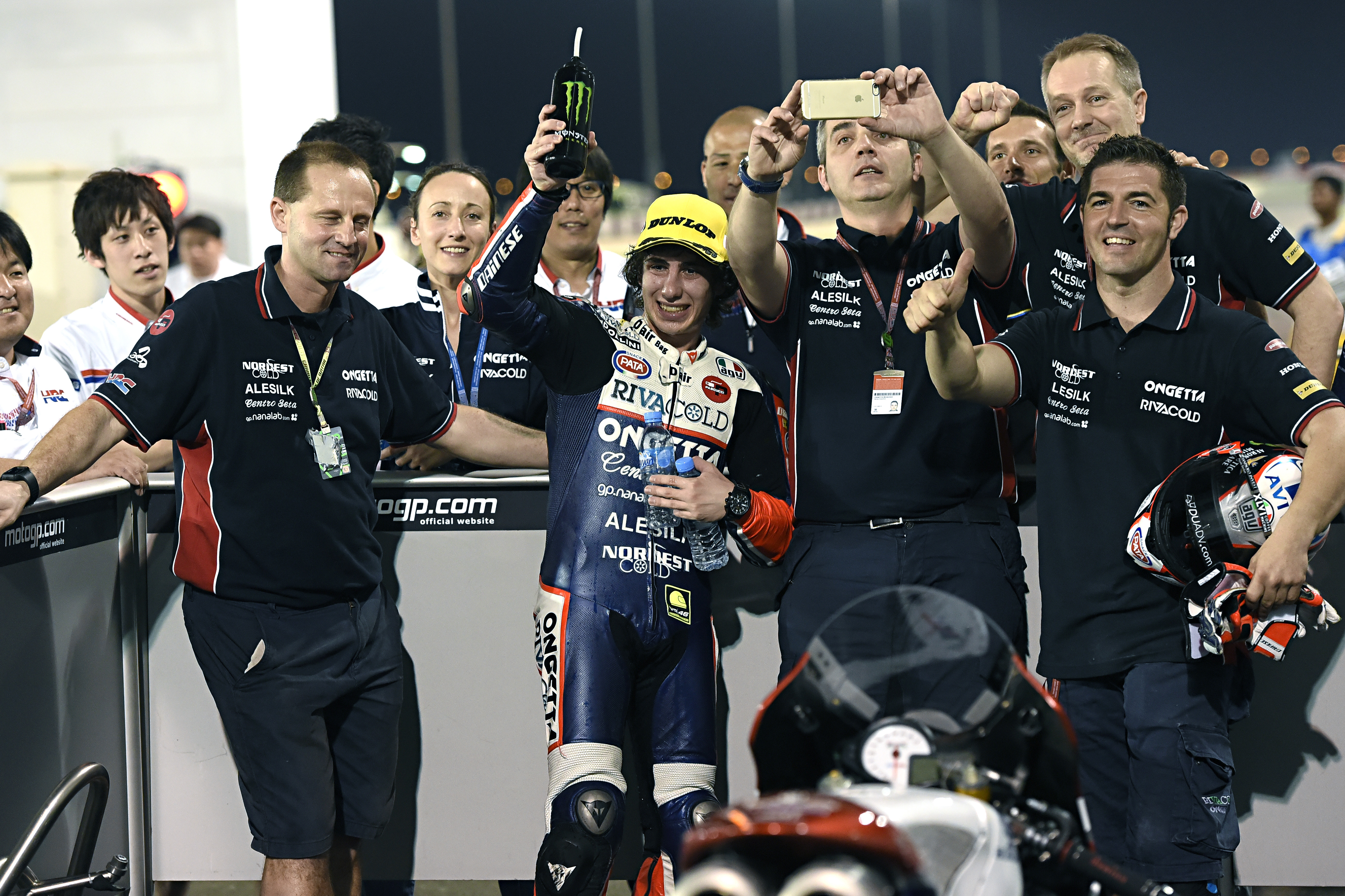 Niccolò Antonelli: "It has been an amazing race, I am really happy! At the beginning I decided to do not push too much, I knew that KTM bikes were faster here I decided to stay behind Binder because I was aware that if I stayed there the podium was guaranteed. In the last lap I did the maximum, and I also risked in some occasions but I think that it was worth it! Now we enjoy this moment, relax some days and we fly to Argentina, one of my favorite track".
Jules Danilo:
"It has been a great race! Today I really feel good on the bike from the beginning. I worked a lot this winter, especially form the mental point of view, in order to stay more calm during the race, that it's what I've missed last year. Today I started well and I stayed concentrated as I knew I could be fast. I stayed together with the group and I did the last lap ahead. I thank my team for the excellent job and now we go to Argentina with a great mood".